History
The Kootenai Health Foundation is the fundraising arm for Kootenai Health which provides comprehensive medical services to patients in northern Idaho and throughout the Inland Northwest. We support doctors, nurses, clinicians, and staff who are committed to improving the health of our community one patient at a time.
The Kootenai Health Foundation was established in 1983 and since that time the Foundation has been working to improve patient care by supporting a wide range of needs including new vans for patient transportation, major service expansions and facility renovations.
Over the past 40 years Friends of the Foundation have generously donated more than $18 million and countless volunteer hours in service to our patients and Kootenai Health. Your donations of time, talent and treasure help support the many projects and activities benefiting Kootenai Health and our patients.
Board of Directors
Mary Brinkman
At-Large/Donor Relations Chair
Becky McIntire Boifeuillet
Director
Dr. Derek Khorsand
Director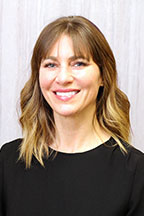 Dr. Emily Petersen
Director